I don't know if Paul or anybody ever reads these, but I had a strange problem today. I wanted to have Rau'Shee Warren from one universe in another universe. So I exported him as a tbdx file. But, when I tried to import the file in the new uni, I got this error message: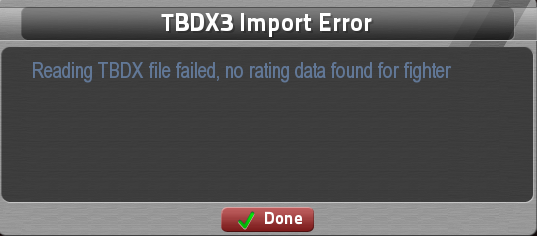 Warren has a rating, which you can see here: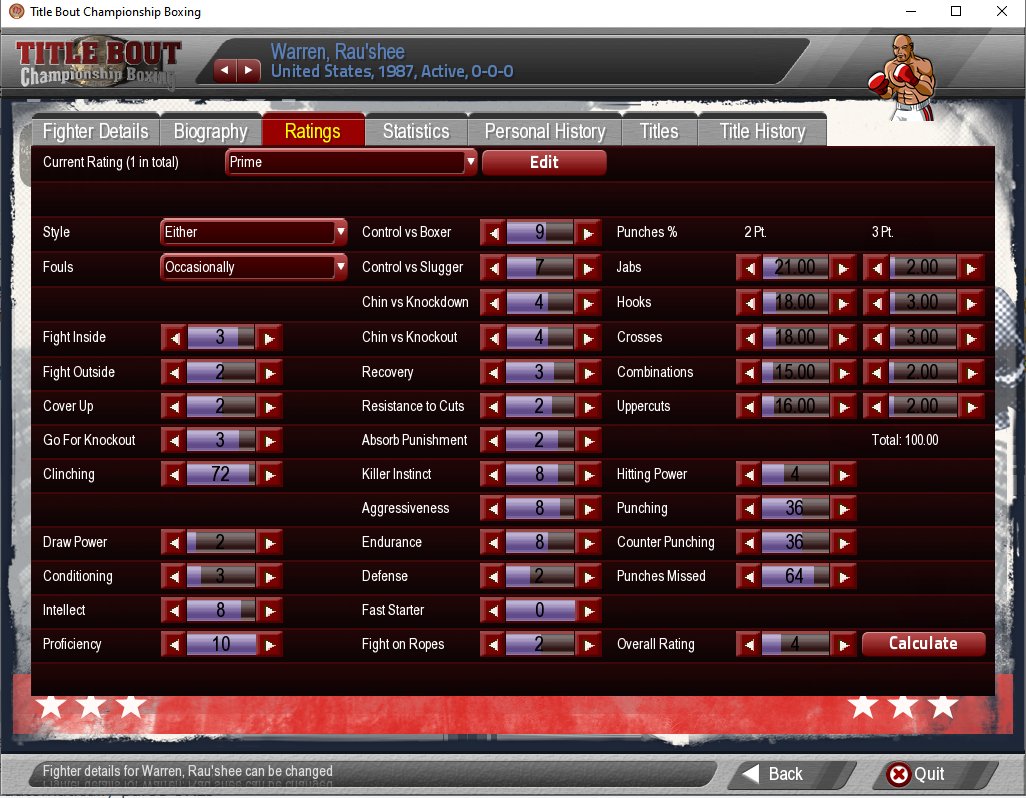 Anybody have an idea why this didn't work or what can be done about it?
I would attach the tbdx file, but the board doesn't accept that file extension